Game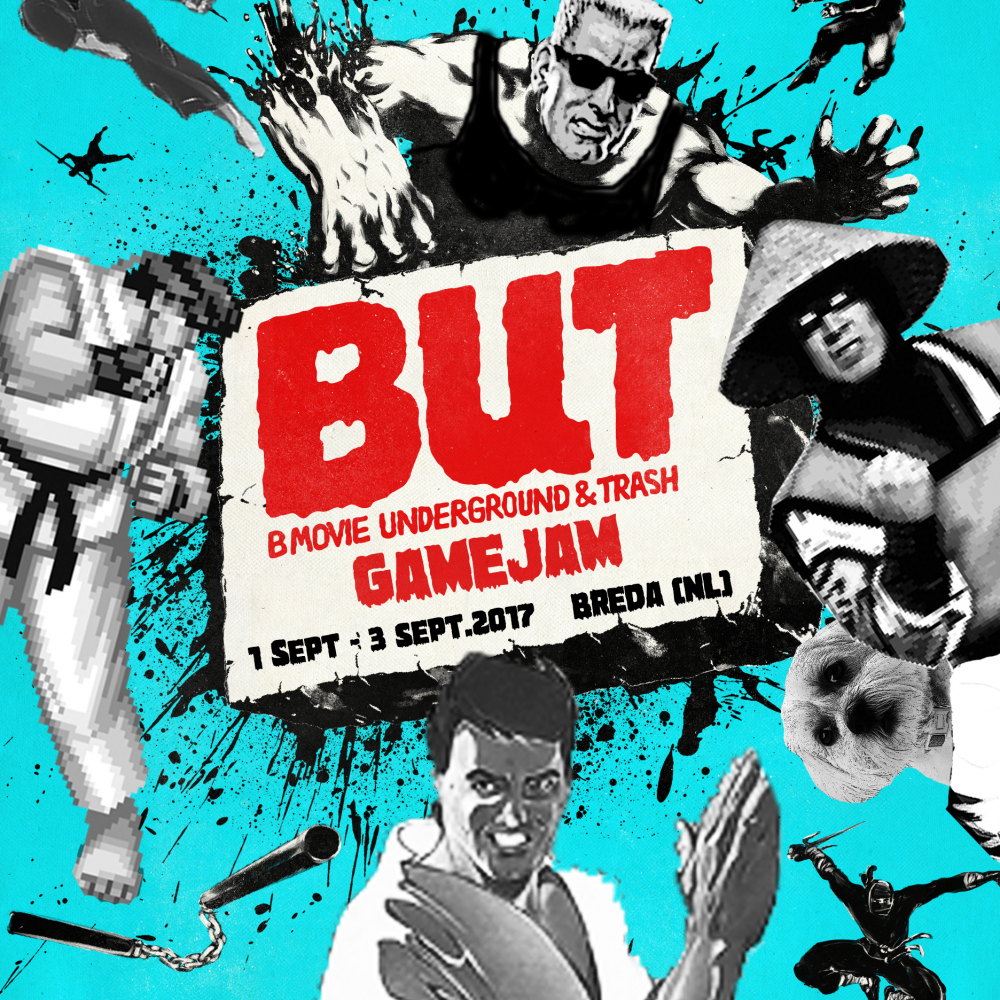 The biggest alternative film festival in the Netherlands is expanding with the introduction of the BUT Game Jam! In collaboration with NHTV Breda University of Applied Sciences, we challenge game developers to release all boundaries and develop a BUT-worthy game within 43 hours without a target group in mind, but to choose a more personal, instinctive and / or humor-based approach.
MISSION STATEMENT:
In teams of 2 to 4 people, you will develop a game that takes into account a subtheme, which will be announced at the kickoff. In the assessment, the jury is asked not to pay attention to the most smooth and professional game, but to appreciate the most creative approach or extravagant ideas.
LOCATION STADSGALERIJ BREDA:
The Stadsgalerij will be designed to, hopefully cause a lot of creativity boosts. In addition to the technical infrastructure with fast internet connections, virtual reality capabilities and gaming computer stations, the space is also set in BUT style and catering is provided. Sleeping areas are provided for the necessary powernaps.
WHEN:
From Friday 1 Sept 2017 18:00 to Sunday 3 Sept 2017 13:00.
PARTICIPATION:
Everyone from professional game developers to educators to artists and designers is welcome to participate. You can participate as an individual or as a team, the final teams are made after the kickoff. Admission costs € 10 which includes breakfast and coffee.
Get Your Early Bird Game Jam Ticket Here For Only € 10,-.
More tickets to other BUTFF events are avialable here
---
Date/Time
Fri 1st of September, 18.00hrs.
-
Sun 3rd of September, 13.00hrs.